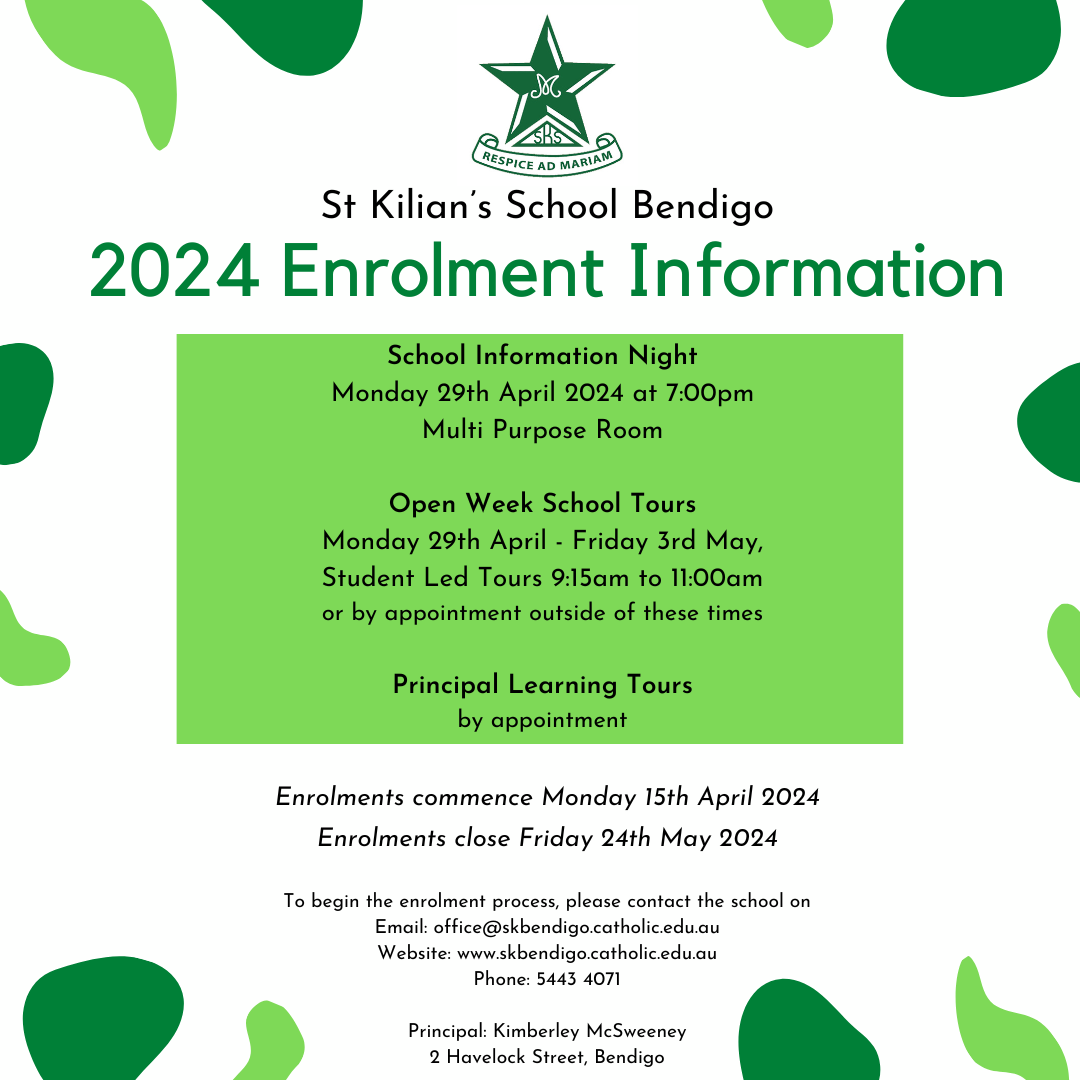 School Enrolment forms are found here
ENROLMENT
St. Kilian's School is open to enrolments from students residing anywhere within the Bendigo region and particularly those from St. Kilian's Parish. The enrolment of student for Foundation Grade is held during the preceding year. All children must turn 5 years of age on or before April 30.
All families are welcome at St. Kilian's including Baptised and Non-denominational. We encourage families to be supportive of our Catholic traditions and practices and children in the school are involved in the life of our Christian Community. Families seeking enrolment in grades other than Foundation are welcome to make contact with the school.
To enquire about enroling at St Kilian's School please contact our school office during normal school hours on ph: 54434071 or via email: This email address is being protected from spambots. You need JavaScript enabled to view it.